Reminders
Using verbatim text from the Explicariums (entire entries, paragraphs, or sentences) to create or fill out entries without any form of rewriting is not allowed on the wiki.
There is an ongoing effort to expand stub articles. An article is no longer considered a stub when, regardless of length, all that can be written about the subject based on available information has been written. Consider expanding some existing stubs before starting new articles.
Thinking of uploading some images? Check out the Image policy first.
Welcome to the Monster Blood Tattoo Wiki
5,576 edits to 626 articles since September 2009! You can help us by contributing!
This wiki contains a plethora of spoilers relating to the Monster Blood Tattoo series.
Read at your own risk!

---
---
About • Recent Changes • Images • Templates • Wanted Pages • Forum • Help
Current Poll
If there was another book in the series, what would you like to see most?
Previous results.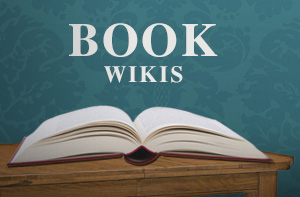 Ad blocker interference detected!
Wikia is a free-to-use site that makes money from advertising. We have a modified experience for viewers using ad blockers

Wikia is not accessible if you've made further modifications. Remove the custom ad blocker rule(s) and the page will load as expected.